Meet Positives Is Changing The Shape Of STD Dating In Texas
MeetPositives.com, the largest dating site of its kind in the country for STD-positive singles, is urging Texas residents who are currently seeking companionship to sign up for its platform.
According to statistics by the Texas Department of Health Services, Chlamydia and Gonorrhea are the two most common sexually transmitted diseases in the state. In 2018, Chlamydia was reported at a rate of 508 cases per 100,000 people. The same rate for youth aged 15 to 24 was 2310 cases per 100,000 people. The rate of Chlamydia infections in the state of Texas has risen steadily since 2011 when it was just 479 cases per 100,000 people. Similarly, in 2018, Gonorrhea was reported in Texas at a rate of 163 cases per 100,000 people with the same rate among youth aged 15 to 24 being 580 cases per 100,000 people. Syphilis was reported in Texas at a rate of 8.8 per 100,000 people with men accounting for almost 4 out of 5 of all reported cases of P&S Syphilis, the earliest stages of the sexually transmitted disease.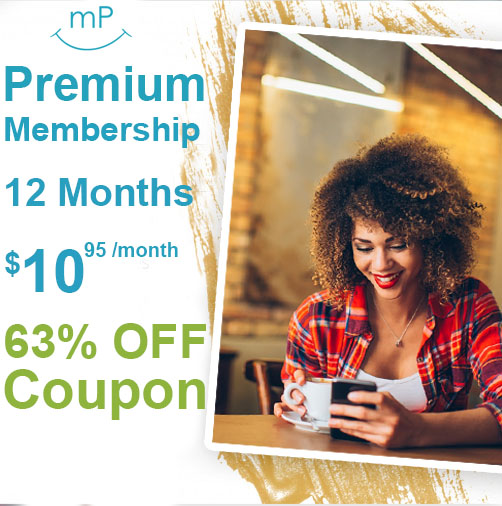 The spokesperson for Meet Positives, Tommy Marks, talks about the challenge facing those who are living with an STD by saying, "Even though some kinds of STDs affect a large portion of the population, such as herpes, the stigma surrounding sexually transmitted diseases remains persistent. The biggest factor behind this is the perception that STDs are reserved for those who exhibit promiscuity and engage in otherwise immoral behavior. Without diving into the regressive attitudes with which a huge swath of society still views sex, it is still telling that judgmental people are not willing to give someone who is suffering from an STD the benefit of the doubt. Someone infected with a rare STD such as Gonorrhea, Syphilis, or Chlamydia, may have been completely faithful in their relationship but might have been infected due to their partner's betrayal. Here at Meet Positives, we are trying to change the conversation surrounding STDs. We aim to give those who are quietly suffering, the warm embrace of the community that they need to heal – both physically and mentally. If you are looking for someone just like you who understands your predicament and accepts you into their heart without judgment, sign up for an account on Meet Positives today and you will be well on your journey towards finding your soul mate. Register today, it's free to join and we have thousands of singles waiting for you to meet and connect with."
Meet Positives currently boasts thousands of real profiles of STD singles from all over the country. The platform has a healthy gender ratio of 51% men to 49% women ensuring that there are plenty of chances to meet someone interesting, regardless of one's gender preferences in dating. The Meet Positives platform also has a fine-tuned proprietary algorithm that matches people who are living with the same condition or conditions, by distance, and by their personal saved criteria. Registered members can search for profiles of positive singles who also want to date, share their stories, and learn more about their conditions on discussion forums. Meet Positives also places critical importance on the security of its users as it provides plenty of tools for them to report scammers whose accounts are swiftly dealt with.
The app is built and maintained by software developers with years of experience. They constantly police the platform for security vulnerabilities and performance bottlenecks. The app's underlying infrastructure is designed to handle a large number of users and it currently facilitates hundreds of messages sent back and forth every hour. The app is also designed to be 100% responsive, regardless of the platform that it is accessed on, including desktop, tablet, or mobile. The website also has a community section that regularly publishes news and updates on the research that is constantly being conducted on STDs such as Herpes, Hepatitis, HIV, and HPV.
Readers looking for the best Texas STD dating option can sign up for Meet Positives either on its website or using its Android app.
###
For more information about Meetpositives.com, contact the company here:

Meetpositives.com
Michael Task
(855) 747-2031
support@meetpositives.com
Meet positive singles today!